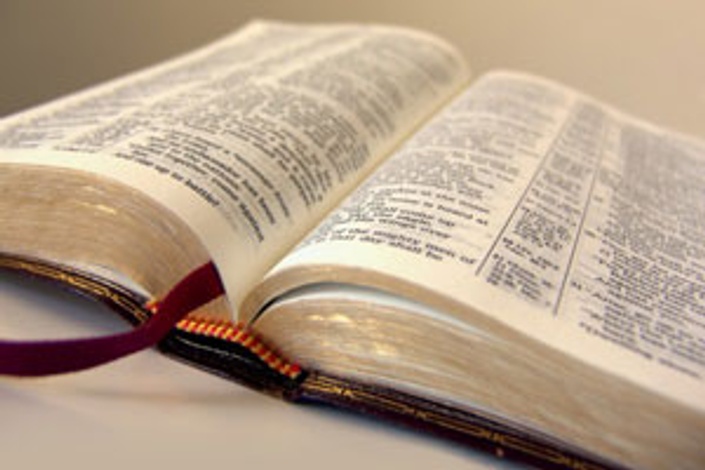 The "I Believe" Bible Study Course
Know What You Believe and Why You Believe
If you are looking for an affordable way to study the Bible at home, read on...
The Bible says the Last Days will be very difficult for Christians. People will not be willing to accept Bible truth. They will follow teachers who have their own agenda. The result will be confusion. Doubt and disbelief will replace faith. The Bible prophesies a great "falling away" from God's Truth as a result.
For the time will come when they will not endure sound doctrine, but according to their own desires, because they have itching ears, they will heap up for themselves teachers; and they will turn their ears away from the truth, and be turned aside to fables.
2 Timothy 4:3-4

This is why it is so important to know WHAT we believe and WHY we believe it

We do not want to be at the mercy of people with corrupt doctrine that damages genuine faith.
"Don't let others spoil your faith and joy with their philosophies,
their wrong and shallow answers built on men's thoughts and ideas,
instead of what Christ has said."
Colossians 2:8 (Living Bible)
We need to have an answer for those who have genuine questions
Have you ever had someone ask you a question about the Bible you could not answer? Or been silent in a discussion, aware of your lack of Biblical knowledge? It doesn't have to be this way. God gave us this inspired Book to help us understand His Will and His Ways. Our part is to correctly analyze, accurately handle, and skillfully teach the Word of Truth (2 Timothy 2:15 Amplified Bible).

Our Children Are Especially at Risk
They receive very little Biblical training these days. We have to be able to answer their questions. We must share God's principles with them. It is not enough to rear socially acceptable children. God wants us to raise Godly children. We need to know the Bible to do that.
What makes this Course different to many of the free Bible Study courses?
This study course is presented at Bible School level. It is geared at serious Christians who are unable to attend Bible School, but desire to study the Bible at a deeper level. The material is in-depth, but presented in a way that makes it easy to understand. This makes it an ideal study program for Christians in all walks of life.
The studies takes you through the major doctrines of the Bible. It offers no official accreditation (an expensive process), but focuses on understanding what the Bible teaches in an age of confusion.
The study program will give you a working knowledge of the Bible that will enrich your life and ministry. This course will prove to be an anchor to your soul in times of stormy weather on the Sea of Life.
This Bible Study course will: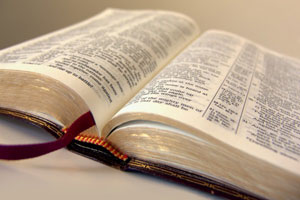 Help you develop a strong and deep relationship with the Lord.

Provide an in-depth understanding of the Word of God.

Prepare you for Christian ministry and leadership.

Give you a solid grounding that will free you from religious philosophy.

Enable you share your faith in a powerful way.
This investment in your life and ministry cannot be measured in monetary terms.
What is the Vision of the Online School of the Bible?
"… to fully equip and perfect the saints (God's people) for works of service,
to build up the body of Christ [the church];
until we all reach oneness in the faith and in the knowledge of the Son of God,
[growing spiritually] to become a mature believer, reaching to the measure of the fullness of Christ [manifesting His spiritual completeness and exercising our spiritual gifts in unity]."
Ephesians 4:11-16 AMP (2015 Edition)
How is the Course Material presented?

The course material is available online. Study online or download the material and study offline. This means you need only travel as far as your computer, tablet, iPad, or Smartphone. Everything is provided. All you need is your Bible, a notebook, a pen, and internet access.
Who will benefit from this Course?
Every Christian who has a desire to be grounded in the Word of God. This course will give you a firm foundation and a solid knowledge of the Bible that is priceless.
Will students receive a Certificate of Study?

There are no examinations. Students are provided with study material and worksheets. There is an optional assignment at the end of the course. It may be requested once all the material has been thoroughly studied. Students who complete this assignment successfully will receive a Certificate of Study from the School of the Bible.
What does the School of the Bible believe?
You will find a link to our Statement of Faith in the menu above.

May we share these studies?

You are welcome to use them in your Bible Studies and Churches. Our only requirement is that you do not sell them or use the notes for commercial gain.
Is there a refund guarantee if a student is unhappy with the course.
Absolutely. See the Frequently Asked Questions section below.

"I am very excited about this online Bible Study and highly recommend it."
- Dr. Fergus G. Buchan, Messiah Ministries International, Missionary and Pioneer.

"I thoroughly recommend Val's Biblical Studies. You will never look back."
- The Rev. Mark A. Boshoff, St. George's Presbyterian Church, Bluff, Durban, South Africa.

"Val has a way of explaining Biblical truth that triggers a hunger to know more."
- Pastor Ferdie Warwick, Church Pioneer, Director of Word on Wheels, Author.

"I strongly recommend Val Waldeck as a Bible teacher. Her way of teaching imparts truth that remains as basic principles of my ministry."
- Pastor Carlos de Freitas, Senior Pastor of the International Christian Church in Cascais, Portugal.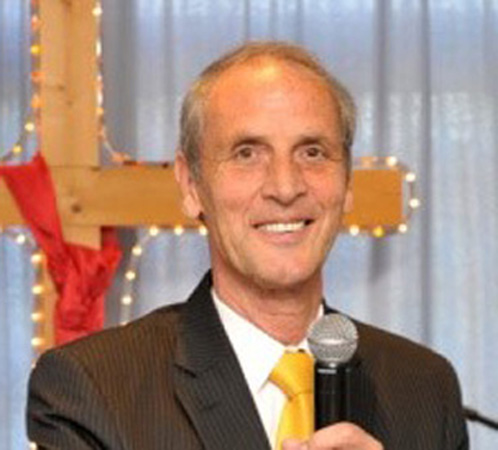 "This is an excellent course at a very reasonable rate, and I especially like the interaction between student and teacher."
- Jeff Mills, Globe Missionary and Evangelist, Antigua Guatemala.
Your Instructor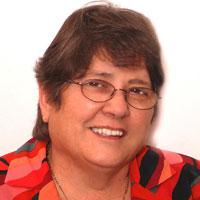 It has been my privilege and pleasure to teach the Bible for over 40 years in Churches, Bible Schools, and Bible Studies locally and internationally. This is my calling and anointing from the Lord
I studied the Bible Institute of South Africa, hold a Diploma in Theology from the University of London, and was awarded a Doctorate in Theology by Teamwork Bible College and University, USA.
Browse through the course content below. Test drive the Lectures marked "Preview" to see how the course is presented. Test your knowledge of the Bible!
Course Curriculum
Welcome to the "I Believe" Bible Study Course
Available in days
days after you enroll
Test Your Knowledge of the Bible
Available in days
days after you enroll
Introduction and Instructions
Available in days
days after you enroll
Frequently Asked Questions
When does the course start and finish?
The course starts now and never ends! It is a completely self-paced online course - you decide when you start and when you finish.
How long do I have access to the course?
How does lifetime access sound? After enrolling, you have unlimited access to this course for as long as you like - across any and all devices you own.
What if I am unhappy with the course?
We would never want you to be unhappy! If you are unsatisfied with your purchase, contact us in the first 30 days and we will give you a full refund.
The School of the Bible accepts PayPal and all major credit cards